April 19th, 2023
In our blog series, "Our Artist's Guide," we let our artists and Gallery MAR team members guide you through some of our country's artsiest cities. Check out our other segments in the blog series, where we virtually travel to the Southwest Art Mecca of Sante Fe, New Mexico and the Paris of the South: Asheville, North Carolina. 
In this installment of "Our Artist's Guide" we chat with Gallery MAR artists Sarah Winkler, and KOLLABS artist Anke Schofield as they give us the inside scoop of what it's like to live in and explore one of the artsiest cities in America: Denver, Colorado. In the city where the Great Plains sharply rise to form the Rocky Mountains, we'll find out the best places to grab a bite to eat or a cup of coffee. We'll explore the best parks, the best art sites, and the places to find the greatest inspiration, all the while learning what our Denver, Colorado Gallery MAR artists find most fulfilling about living in the Mile High City.
---
THE BEST DENVER EATS
Sarah Winkler: "Being British, I do enjoy high tea and a good curry. Just outside of Denver, I like to go to the Dushanbe Tea House in Boulder, Colorado built in connection with Boulder's sister city Dushanbe in Tajikistan. It serves Tajik Afternoon tea and delicious Persian cuisine in an ornate tea room that was handcrafted by Tajik artisans and shipped to Boulder. 
I also love to go to the Sherpa House in Golden, Colorado that serves Himalayan cuisine by a family whose members are often guiding folks up Mount Everest in the climbing season. The restaurant serves as a museum of the culture of the Himalayas in a house dotted with artifacts & decorated to resemble a traditional Nepalese abode. 
British Style Afternoon Tea is served daily at The Brown Palace Hotel in Denver. Sip tea topped with Devonshire cream, shipped directly from England while listening to the soft sounds of the grand piano floating through their multi-story atrium. The Brown's Palace is Denver's iconic and historic hotel dating back to 1892."
KOLLABS: Bar Dough is an Italian kitchen that creates an elevated take on traditional cuisine all within a cozy neighborhood setting.  Dio Mio perfects handmade pasta and eloquently describes their establishment as "Affordable Wines. Good Vibes. Artisanal Spaghetti Monsters." Cart Driver is the go-to for Neapolitan style pizza in a casual environment. Ash Kara is Denver's premiere contemporary Israeli cuisine. Be sure to dive into their hand-whipped hummus and their falafel — supposedly the best falafel this side of Jordan!  
---
THE BEST DENVER PARKS
Sarah Winkler: "Red Rocks Amphitheater for a concert in an outdoor setting that will blow your mind." Only a half-hour drive from metro Denver, there may not be a better place to experience a musical performance in the entire country.
KOLLABS: Schofield's recommendation is Berkeley Lake park in North Denver. This 45 acre lake park offers a reprieve for residents of the historic northwest Denver neighborhood.
---
THE BEST COFFEE IN DENVER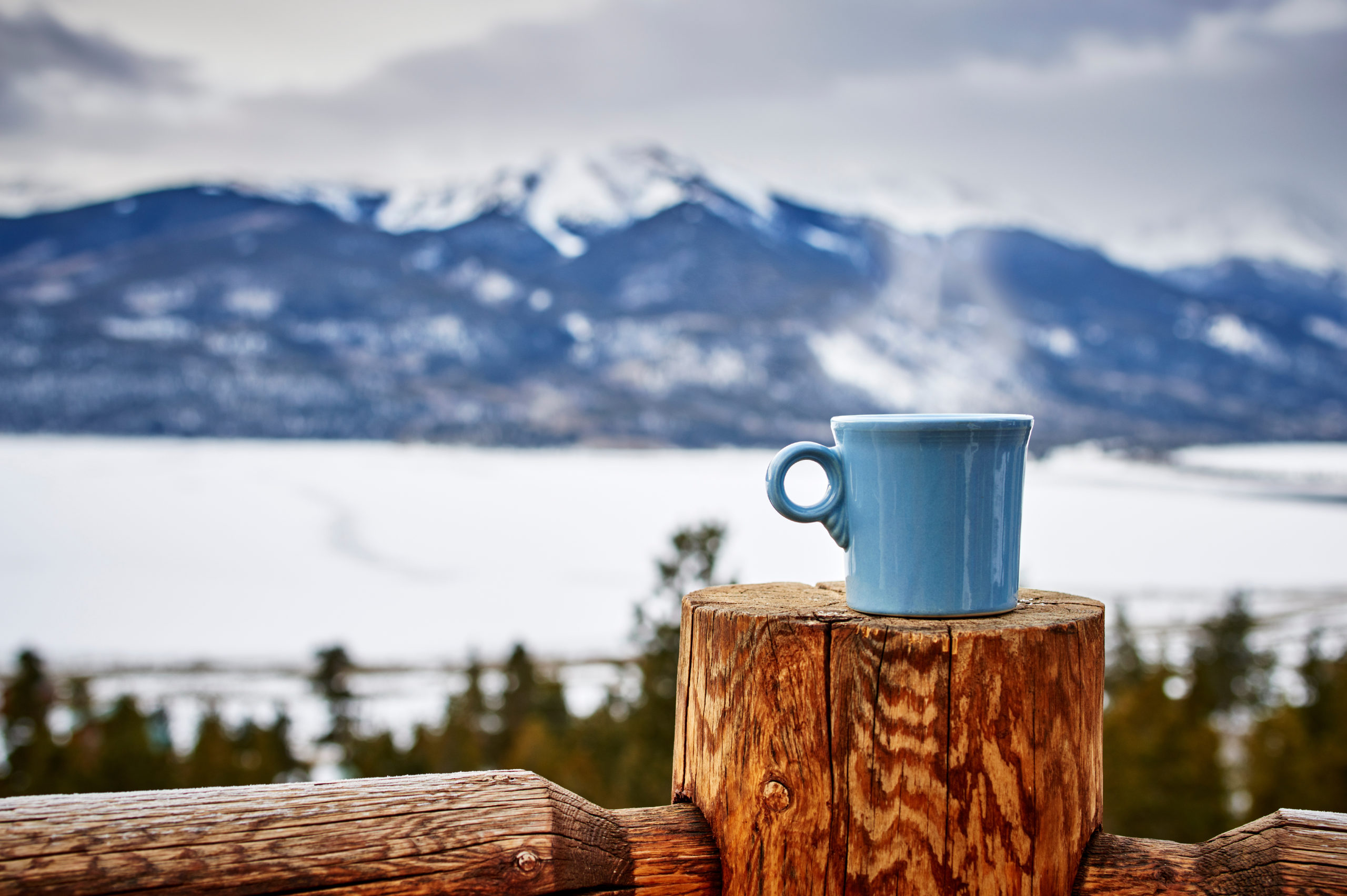 Sarah Winkler: "When I'm visiting the Denver Art Museum, I always go next door to Leven's Deli for either a scrumptious lunch after a morning of art or a coffee before a day of art. Everything is made fresh daily in their bakery. The sandwiches and deli case will transport you to the streets of New York." 
KOLLABS: Schofield's coffee recommendation while in the Mile High City is Huckleberry Roasters. This Denver favorite is the 2022 winner of Roast Magazine's Macro Roaster of the Year Award.
---
THE BEST ART SITE IN DENVER
Both Sarah Winkler and Anke Schofield agree that the Denver Art Museum is a must see. 
Winkler: "Hands down – The Denver Art Museum (or the DAM as the locals refer to it). There is something for everyone to enjoy there. It boasts a world class permanent collection on seven floors across two buildings of exhibition space. There is often a special ticketed or major exhibition passing through. The most recent one I saw displayed Georgia O'Keeffe photographs from the artist's collection."  
---
THE BEST PLACE TO BE INSPIRED IN DENVER
Sarah Winkler: "I go to the Denver Botanical Gardens. It is a beautiful place to relax inside of a busy city. Not only in there lots of greenery and florals to admire, but often art exhibitions, orchid shows and live music events going on. There are many distinct and inspiring gardens to wander through, but my favorite place to hang out in is the Tropical Conservatory. It is always hot and humid there for the giant palms, orchids, ferns and tropical plants. I especially like to go in winter when it's freezing outside in Colorado and it feels like the jungles of Borneo inside this room."
---
WHY OUR ARTISTS LOVE THEIR CITY
Sarah Winkler: "I actually live and work on the summit of a 9k peak in the Front range of the Colorado Rockies. Surrounded by peace and quiet, nature, forests, wildlife and epic mountain views. I can see the city lights of Denver down below from my back deck. I can be downtown in about 40 minutes and at the Golden Triangle Museum district even quicker. I love the balance this brings to my life. I am first and foremost an outdoorsy gal, but I do enjoy having world class museums, a Broadway level performing arts center, good shopping and restaurants close by. I have the mountain and the city. It often feels like two worlds apart, but serves the duality of being a working artist rather well. Retreat/Exposure. Isolation/Stimulation."
KOLLABS: "Denver has a lot to offer. I love being able to see the mountains everyday and know that they are not far and within an hour to ski, hike, or just get out of the city and get some mountain air."
---
Denver is an artistic city on the rise, and Gallery MAR is thrilled to represent two talented artists who call it home. We hope this guide will serve you well on your next trip to the Mile High City. If you're unable to travel there in person, be sure to check out the work of KOLLABS and Sarah Winkler for all Colorado inspiration.
Written by Veronica Vale