July 16th, 2023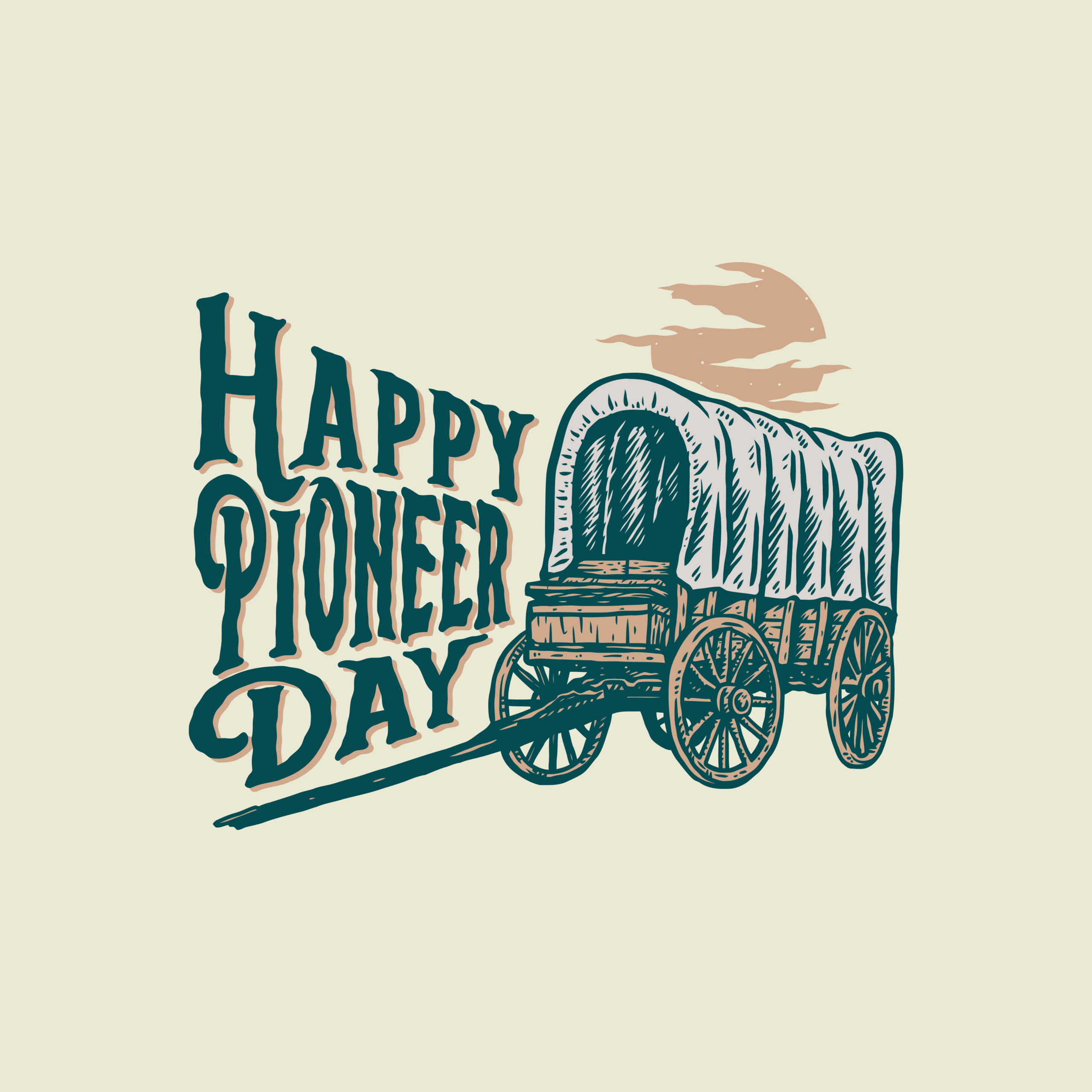 On July 24th, Utahns celebrate what is known as Pioneer Day. This local holiday, with its fireworks, cookouts, and summer festivities, feels like a second go at all of the fun of 4th of July. 
This Utah holiday commemorates the arrival of the Mormon pioneers into the Salt Lake Valley through the aptly named Emigrant Canyon on July 24, 1847. This day is celebrated with great enthusiasm throughout the state, showcasing Utah's rich history, while honoring the courageous spirit and resilience of its early settlers. 
Nowadays, this holiday is commemorated with fun-filled parades, cookouts, rodeos, and fireworks displays. Affectionately referred to these days as "Pie and Beer Day," there are a number of different ways to celebrate the settling of our beautiful region. In honor of this Utah holiday, here are our recommendations on how to get the most out of Pioneer Day this summer:
---
1. Hop on the Train
Tickets are available to ride the famous Heber Creeper Railroad. The two hour train ride includes live music from the Copper Kettle Band, a complete fried chicken dinner, and an old-time gunfight show by the infamous Saltwater Bunch. The train will stop at Decker Bay on the shores of Deer Creek Reservoir for an epic 15 minute fireworks display over the lake prior to returning back to the train depot. The family friendly fun will start at 7 pm.
2. Head to the Rodeo
For regionally unique entertainment, we recommend the Utah Days of 47 Rodeo, the only gold medal awarding rodeo in the world.
3. Lean into "Pie and Beer" Day
For those thinking that pie and beer don't go together, we ask that you remain open minded and curious. Red Rock Brewing even wrote a blog on which pies pair best with their beers. 
To compliment your advent pastry and complete the holiday's moniker, you'll need to grab a pint or a to-go six pack at one of Park City's top breweries. We recommend a trip to Park City Brewing, where they will be celebrating Pie and Beer Day themselves with refreshing brews and Auntie Em's pies from 3-8pm. 
4. Make Your Own Pies
The Creative Academy at Deer Valley Resort will be hosting a culinary experience the day prior on July 23rd, where their esteemed pastry chefs will guide you through the process of making pie dough from scratch. Locally crafted brews will be served throughout, bringing the union of flavor and experience together.
5. Grab a Pie From the Pros
For a proper "Pie and Beer Day," we recommend starting off with a trip to Windy Ridge Bakery. Their house-made specialty pies, cakes, and tarts will appease any palette regardless if you are in a sweet or savory mood. In addition to Windy Ridge Bakery, Park City is also home to Auntie Em's small batch pies and cookies. Their tart cherry and strawberry rhubarb pies will serve as the taste recognition memory when looking back on this marvelous day.
6. Watch the Fireworks and Drone Show
Pie and Beer day celebrations are typically finalized with a marvelous fireworks display. This year, they are planning a spectacular drone show. In addition to the amazing fireworks over Deer Creek Reservoir put on by the Heber Railroad, there will be large coordinated shows in the Salt Lake and Utah Valley, information can be found on the visit salt lake website.
While you're out celebrating Pie and Beer day, be sure to stop by Gallery MAR, where your sophisticated tastes in artisan pies and craft beer will be perfectly paired with fresh modern art.
---
Written by Veronica Vale