November 4th, 2023
Enter to win our pre-lit tree, featuring hand-painted ornaments from more than a dozen of our gallery artists. Featuring artists Bridgette Meinhold, Fred Calleri, Pamela Murphy, Havoc Hendricks, Samantha daSilva, Adam Rees, Michael Kessler, Maura Allen, and more. This is your opportunity to own original artwork that you will treasure each holiday season. The tree is a six-foot-tall pre-lit, flocked tree that can be used year after year.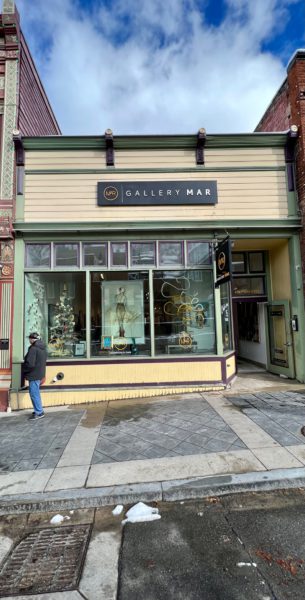 To enter this opportunity drawing, send $50 per entry to the Gallery MAR Venmo listed below. One lucky winner will be drawn on December 8th and the tree will be delivered to your home the week of December 13th. Winner must be within 45 drive minutes of Main Street.
Would you like to Buy it Now? Phone the gallery for pricing information!
All of the collected money will go directly to Habitat for Humanity. Questions? Call or text Gallery MAR at 435-649-3001.