June 2nd, 2023
Lucky us! We have a new intern, Ellie Lemonnier, who is assisting us at the gallery and also writing for us. Join us in welcoming her, and enjoy reading her piece on finding works of art in the nearby town of Provo, Utah. 
Having grown up a close fifty minutes away in Provo, I have always been particularly mindful of Park City's dreamy art spots. One hardly has to walk ten steps to gracefully peruse between countless art galleries making Main Street an art lover's dream – my dream. I remember turning sixteen and begging my mom for a weekend trip to Park City for my birthday, just to look at the art. I have always been desperate to get both my hands (more appropriately, my eyes) on Park City art as have many others, making Park City an art capital of the world.
I am very lucky today to be Gallery MAR's intern, a dream my sixteen year old self did not even think of having. However, I still live in Provo and have a lifetime's experience of finding the next-best art stops in Provo when I could not make it to Park City. As a twenty-year-old, these spots are very accessible and usually pretty cheap.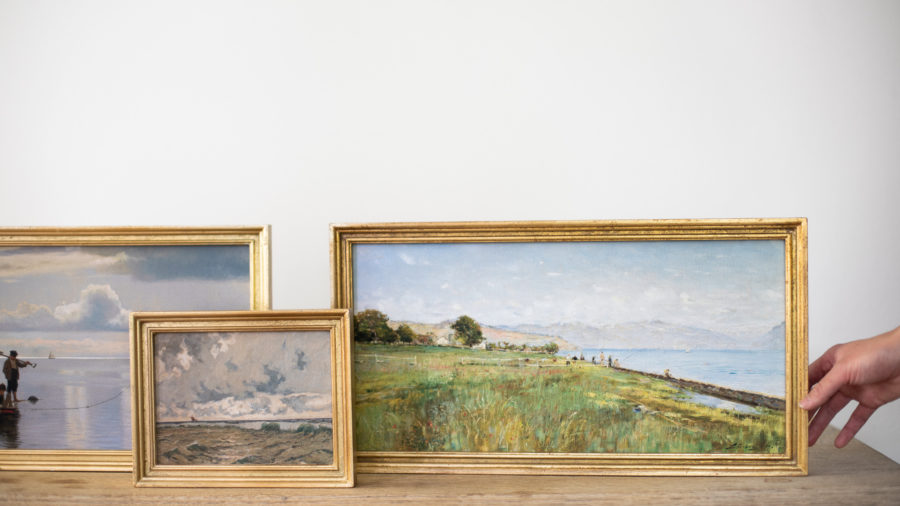 1. Heirloom Art Co. is nestled in Provo's Shops at Riverwoods, an outdoor complex of local
boutiques and restaurants. This adorable store is a perfect place to get gifts for loved
ones, pick up a book, or admire the charming cuckoo clock wall. It also hosts a wide
collection of artwork, both originals and prints with some works dating back to the 1800s.
Much of the work centers around nature and landscapes, while others focus on the
religious as you'd expect in Provo. Unable to purchase an expensive painting, I have
instead decorated my bedroom walls with Heirloom Art Co's prints and posters. I love
Heirloom Art Co. and it does not hurt that it is surrounded by delicious restaurants and
other fun stores: a perfect and convenient stop on any day.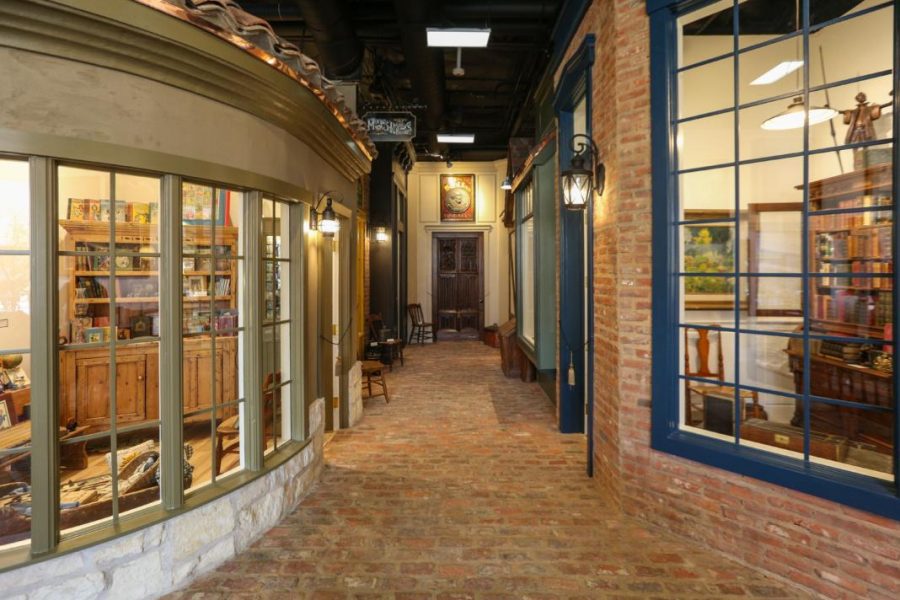 2. Moon's Rare Books is another store in Riverwoods and although not technically an art
stop, it is worth a look inside, especially if you are visiting Heirloom. Moon's Rare Books is
really "a museum disguised as a bookstore," proudly hosting first and early editions of
classics, histories, and even Bibles from the 1400s. Moon's Rare Books is a very fun store
to visit and is assuredly deserving of my love of art to extend to these beautiful and rare
books.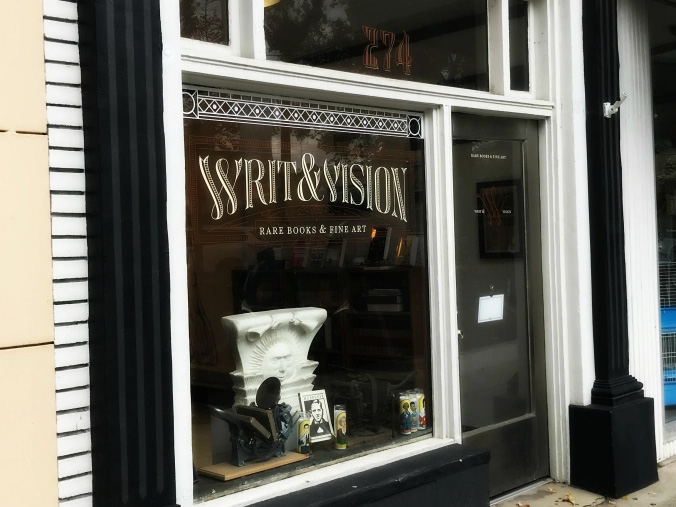 3. Writ & Vision is tucked away on Provo's bustling and historic downtown streets. The shop
exhibits and sells artwork and rare books, making it especially worthy of a visit. The store
also holds public events like book releases, round table discussions, lectures, and even
art classes. I have always felt like Writ & Vision is a real part of the community, shedding
off any superiority that some art galleries profess. Further, this is a perfect spot for a date
because it is surrounded by other fun stores and even ice cream. It cannot get better!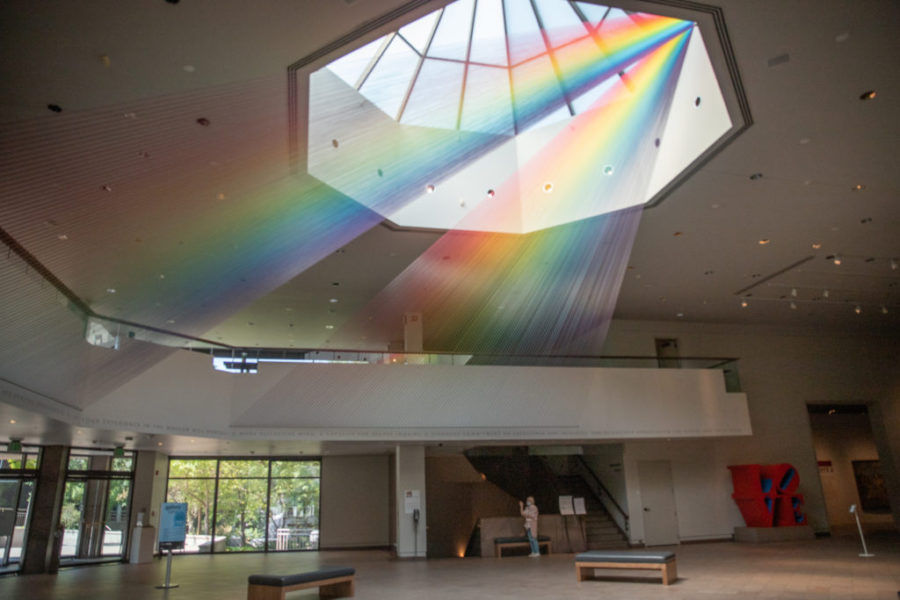 4. The BYU Museum of Art was a place I was dubious of when I was younger. I feared it only
held religious art and that was a turn off for me. Although the museum does have a large
exhibition of biblical representations right now, it also has multiple other amazing
collections. I am always pleasantly surprised by this museum's display of sculpture and
embrace of contemporary works and I can never get sick of Plexus No. 29, a beautiful
installation of rainbow lines that catch and refract light. I recommend the BYU Museum
of Art to everybody, no matter their opinion of BYU itself.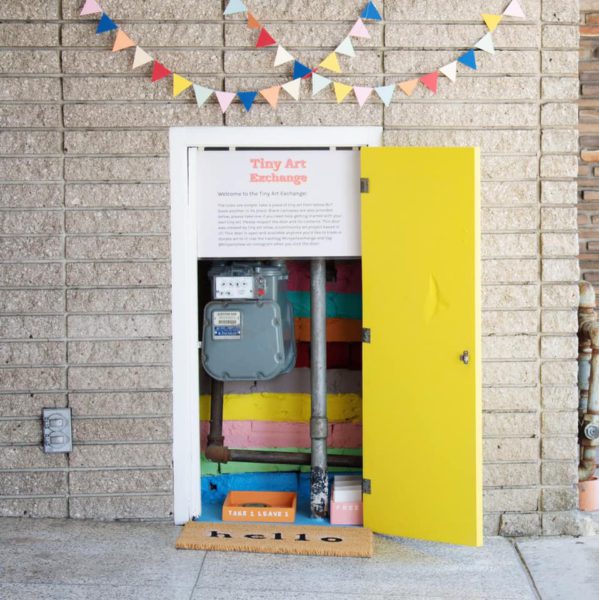 5. The Tiny Art Exchange is hardly an art stop, but it holds such a special and nostalgic place
in my heart that I had to include it. Located near Writ & Vision in downtown Provo, this
stop is physically built into a random wall. It requires one to open a little yellow door to
see the community's treasures contained within. Anyone can leave anything, but most
leave little scraps of art: hand drawn, cut from magazines, or literally drawn on the door.
The Tiny Art Exchange is nothing special, but it is a heartwarming stop to remind oneself
that not all art has to be grand and beautiful to be special.
Written by Ellie Lemonnier, Gallery Intern