November 27th, 2022
On September 30th we welcomed Arizona-based artist and photographer Maura Allen & local-Utah artist Ron Russon for a night of live music performed by Angie Petty, locally crafted foods catered from Savoury Kitchen, while showcasing new works by both Allen & Russon. For those who missed the opening, we want to share a few photos and details from the exhibition. All photos by Victoria Slagel.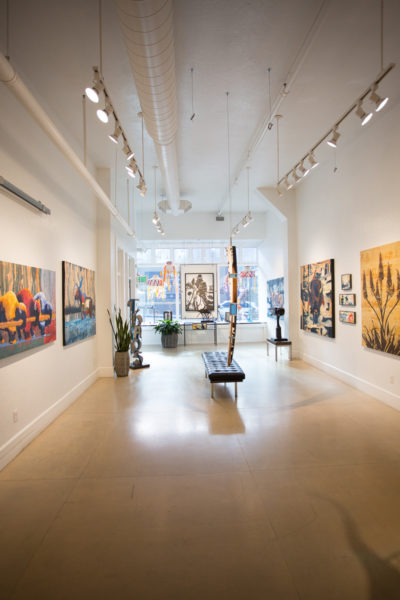 The mythology of Western solitude is much like the life of a working artist – strength, discipline, individualism, and seclusion are part of the virtuous cycles in which painter and photographer Maura Allen and painter Ron Russon rely on for their artistic expressions. While learning to depend on themselves, interactions with other artists provide an added spark of inspiration and valued perspective. Meanwhile, the wildlife and landscapes which enrich their canvas bestow the practice of creative expression within their solitude.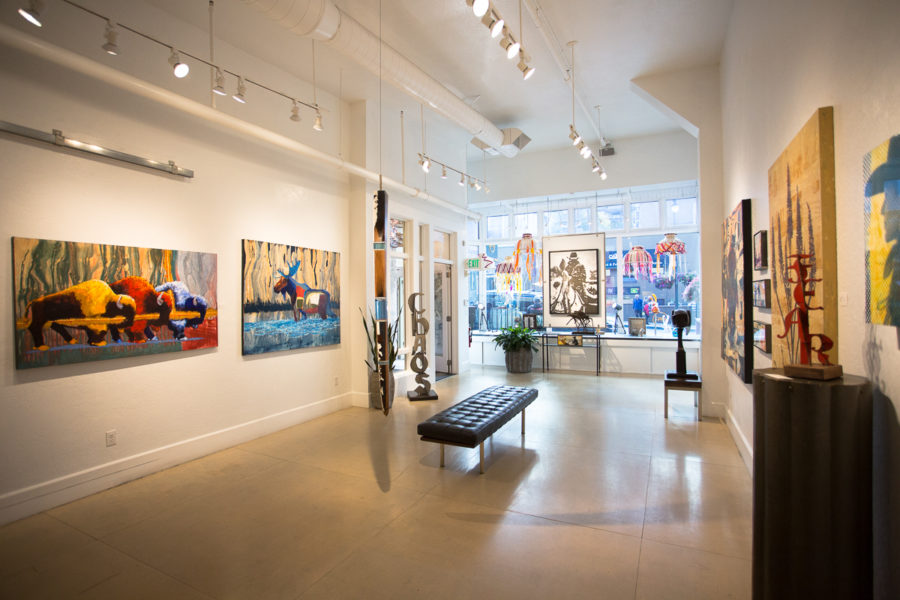 Local Utah artist Ron Russon grew up surrounded by the Wasatch Mountains as a farm boy. Fascinated by the details of the picturesque landscapes Ron recalls noticing, 'the grass wasn't just a single shade of green like in a crayon box.' He begins his works with no specific plan, brushing or carving gesso or Masonite, he feels like a sculptor manipulating his materials with his palate knife. Ron remarks, "The more I get out of my own way, the better my paintings get."
Arizona-based artist, Maura Allen is often asked if the images she paints are from another century, from a bygone era. She always replies, "This is the West today, I say – a place where neighbor helps neighbor, where the day doesn't end when the sun goes down." The dominant theme of Allen's work is life and landscape of the American West. Maura Allen travels the American West with her camera, capturing real working cowboys and cowgirls in action on the ranch. Using high contrast imagery and silhouettes, the photographs become a powerhouse of artistic originality through labor-intensive serigraph printing, keeping the viewer engaged and mesmerized.